Week 6's challenge at
Scrapbooking top 50
's Monopoly competition is :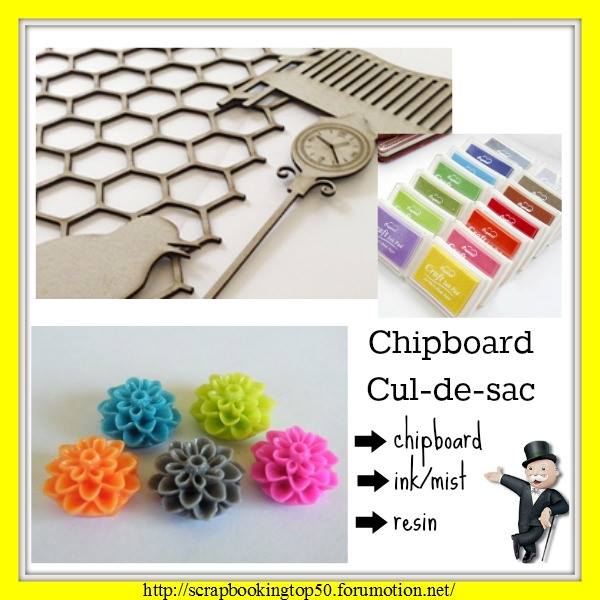 I rolled a 1 which was the above but I should have rolled a 4 because that was Doily Dale.
I focused on the misting. I took a little white paper doily from the Monopoly Kit you could purchase at the start of the competition and misted over it on my base paper with 3 different mists. I chose a CSI printable with a sentiment and it fitted perfectly into the centre of the masked impression left from the doily misting. I'ved added my 6 resin flowers in co-ordinating colours to this as well.
I cut up the paper doily and turned it into a flower, adding a daisy flower and a crocheted centre.
I have two chipboard pieces which I've added next to the flower.
One more technique on the page is the dark purple paper behind my photo. I've taken mint green cardstock and stamped a flower using Versa watermark. Then I've added a purple paint wash to create my own background paper.
Thanks for looking.