I rolled a 3 which is Family Close at SBT50's Monopoly challenge this week.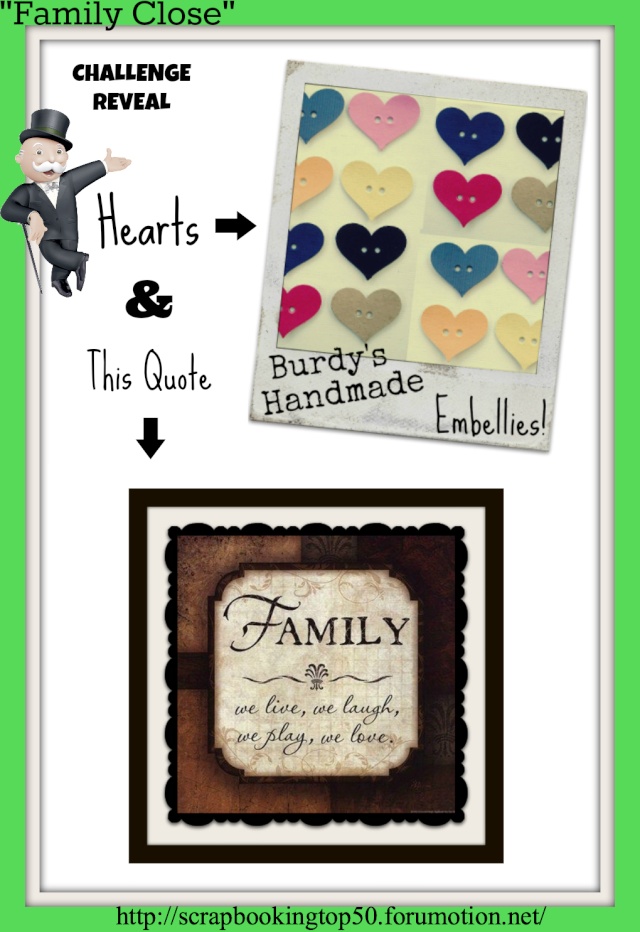 I just love this photo of my son, Aunt and Nan. Damon has grown so much taller than my relies, which isn't hard as they are only around 5 foot tall. But they wanted a photo with him and everyone had such great smiles. I think Damon looks really very handsome as well.
I've used a row of felt hearts to satisfy that element. I wanted them to pop a bit so I've picked up the blue colour of Damon's shorts and used a torn piece of paper to highlight them.
The quote is gorgeous. It is We live, we laugh, we play, we love. I thought this photo really suited the quote. I've written it on my chipboard journal piece.