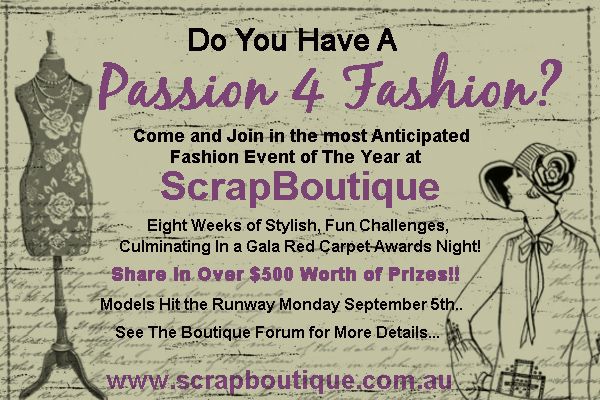 I've gone straight from a 12 week challenge at Red Earth Scrapping to an 8 week challenge at Scrap Boutique. I usually do there cyber crops and I enjoy their challenges. Unfortunately I will be away overseas for 3 weeks of their challenge so I won't be eligible for their major prize but could possibly win a weekly one. Also, it will be fun as I love a unique challenge.
This week the theme is haute couture. So think layering, unique, hand made, expensive.
I chose to use photos of this Nef at The British Museum. I was fascinated by it. It was made in 1585 and was used as table entertainment at dinner parties and the like. It made music, it was a clock and the cannon fired causing smoke and trumpets to sound. Plus, it's made of gilded brass. What a stunning piece of workmanship! Well, that's a pretty rare item and hand made and expensive. Good place to start.
I've used Graphic 45 Renaissance Fair patterned papers, Kaisercraft Clear Stamps and sepia ink, Making Memories glitter paper and foil compass pp, Basic Grey papers to make the flower, Maya Rd CB which I've misted, Creative Memories Vintage letters and journal mat and 7 gypsies gem gears.